Certificate of free sale of the Russian Federation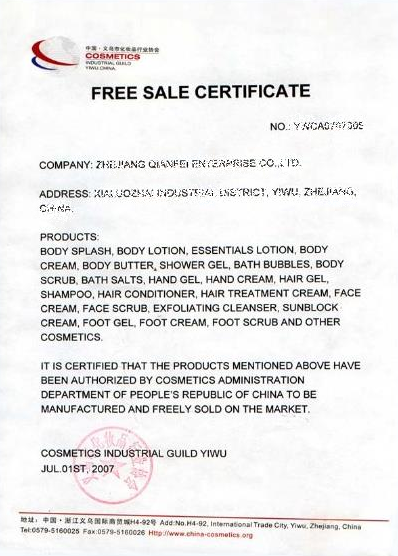 CERTIFICATE OF FREE SALE OF THE RUSSIAN FEDERATION
What kind of document is it?
The certificate of free sale of the Russian Federation is a document confirming that the exported Russian product has all the necessary documents, according to the legislation of the Russian Federation, for being traded on the territory of Russia and is freely traded on the domestic market at the present time.
What organizations give it out?
The certificates of free sale in the Russian Federation are given by Joint-stock company (JSC RETs).
In what cases do you need it?
The certificate of free trade needs to be prepared in certain cases when it comes to exporting the Russian product to the foreign markets. In general, it belongs to the export of such products like food, cosmetics, medicine for people and animals, medical equipment, household chemicals.
If you have any questions left in regards to this document - call our expert Evgeniy Suhopyatkin:
+7 (926) 906-08-13 or by e-mail: This email address is being protected from spambots. You need JavaScript enabled to view it.